NAR Designations & Certifications
The National Association of REALTORS® and its affiliated Institutes, Societies, and Councils provide a wide range of programs and services that help members increase their skills, proficiency, and knowledge. Designations and certifications acknowledging experience and expertise in various real estate sectors are awarded by NAR and each affiliated group upon completion of required courses.
Real estate designations and certifications through NAR are specialized credentials for REALTORS®. Both designations and certifications are forms of real estate agent education that require real estate professionals to be active members of NAR. The difference between the two is that a designation requires annual dues, but a certification only requires an application fee without annual dues.
Upcoming classes at CAR: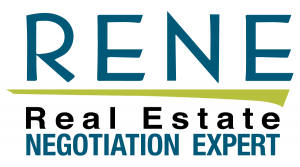 2 Day Class Thursday September 7 & Friday September 8 This 2-day course is an interactive experience to help negotiators elevate their game! The course examines all types of negotiation formats and methods so that today's negotiators can play the game to win. A full spectrum of tips, tools techniques and advantages will be provided so that negotiators can provide effective results for their clients. Be an expert negotiator! This course (#270-0705) is approved by MREC for 6 hours of Maryland CE ("F"). Instructor: Harry Wooding $219/Early Bird (by July 1) $249/Members $299/Non-members